No matter the economic or employment climate, the need for professional development is a given. For a professional in any management capacity, part of that development should involve gaining an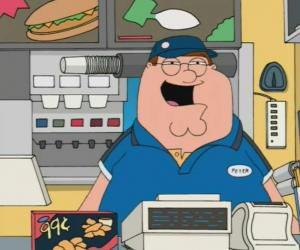 understanding of the work that your subordinates do on a daily basis.
That idea has already crossed over into popular culture with the airing of the CBS reality series, "Undercover Boss," in which corporate executives go undercover to one of their local offices and do the work of the people on the ground.
I bring all of this up because of a recent experience I had at a local Wendy's, in which I was served by not a regular crew member but a member of the management staff. What I found on this visit was astounding. The management member had a difficult time utilizing the touch-screen cash register and had to ask me numerous times to repeat items in my order. Truth be told, I wondered if I was ever going to have my order completed.
What I took away from this experience was this: No matter what your capacity in a particular organization, you must have at least basic knowledge of what your co-workers do, if, for no other reason, you may be called upon to perform that very task.
As a member of management, go beyond reading the written job descriptions. Schedule cross-training opportunities for yourself and your subordinates. The skills you gain by participating in these events can help you both in your current position and potentially down the road.
How you grow professionally has always depended on what you learn. And by learning about the various tasks, you can increase your value within the organization.